Resumes, Cover and Application Letters and Job Interviews
Whether job searching for the first time as a 14 year old school student seeking casual work, or a mature person looking for a career change, there are a number of essentials you'll need before going out to search for that dream job.
As a general rule, (sometimes there may be subtle variations) you will need the following in your 'job searching kit bag'
Know exactly what type of work you're interested in seeking

Prepare your resume and type it. Resumes should be a representation of you, what you've done in the past, what you are doing now, and should highlight your best experiences, achievements, talents, and skills.

To help you build your first resume and to think of details to include:

For more tips on creating a resume, CareerOne has an online guide to formatting your resume




Choose your resume, either one of the examples below or other versions you may like (Note: a conservative or simple approach towards the visual presentation of your resume may be the best approach)

You may require a cover letter or application letter, which like your resume must be prepared and typed. The 'searching kit bag' contains samples and will help you prepare a cover letter or application letter and explain the difference between them

Prepare for your canvassing (Remember the 3P's – Prior Preparation, Presentation and Positive Attitude)

A selection of interview briefs, including questions and points employers look for in the applicant

To help prepare for your interview or meeting with an employer, read through this check list of interview do's and don'ts

For some great interview preparation and practice videos, the Australian Government, through the Jobactive Program, have assembled 26 videos representing some common job interview scenarios

The documents linked with each of the above points explain and expand on important items you will need to be familiar with before you go out to job search
The Australian Government Jobactive website contains some very nice tips on how to write a resume and cover letter.
Cummins South Pacific have a number of fantastic interview and resume tips
Fitness Careers have a number of great tips on cover letters and resumes, interview tips and some great information on running a fitness business
Australian Apprenticeships Pathways have created some very useful tips and pointers for the application and the interview
Hunter Valley Training Company (HVTC) have produced a great flyer with interview tips
Adzuna Australia has useful tips on how to apply for a job during High School
For students wanting to prepare a cover letter and resume (a Curriculum Vitae) that is a little more detailed or will be revisiting their CV when graduating from university or later in life, Chartered Accountants Australia & New Zealand have some great tips available within their You Unlimited Resource
In some cases, the potential employer may ask you to complete an aptitude test. There are a range of free and paid aptitude practice test available online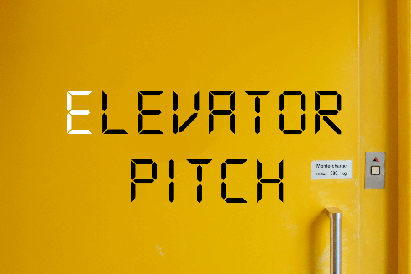 Preparing your sales or elevator pitch
An elevator pitch is the term used to describe a very short, to-the-point way of selling something. If you're looking for a job, you can use an elevator pitch to sell your skills / experience / potential to someone who might help you into a job.
six steps to a killer elevator pitch